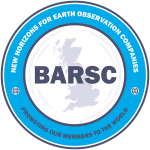 The British Association of Remote Sensing Companies
George Freeman MP
Minister for Science, Research and Innovation,
Department for Business, Energy and Industrial Strategy,
1 Victoria Street,
London SW1H 0ET
Dear Mr Freeman,
People working in the British space-based Earth Observation industry are in imminent danger of losing their jobs because of the ongoing uncertainty around the UK's continued membership of the European Union's Copernicus programme, the resulting reduction in our involvement in ESA's development of the next generation of Sentinels and the consequent diminishing influence over other EU institutions, such as the European Environment Agency.
To quote one of our members who has suffered the impact of this first-hand; "We may be the first, but we certainly won't be the last". It follows that the longer this ambiguity exists, the greater will be the loss of so many British workers to our scientific and commercial economies.
My role as Chair of the British Association of Remote Sensing Companies (BARSC) is to represent and promote the interests of our member companies. Hence this letter asking you for clarification of a situation that has dragged on for too long.
As you told the BBC: "[We want space to be] the first area in which we demonstrate very clearly that the UK might have left the European political union, but we're not leaving the European scientific and cultural and research community. Far from it.
"In fact, we want to make sure that post our withdrawal from the EU, we become an even stronger player in that research community. I mentioned Copernicus, specifically – we see it as a vital part of the ecosystem."
You are right: membership of Copernicus is a vital part of so many British companies' ecosystems and is fundamental to their commercial survival. Without influence over the development of Sentinel data, the freedom to bid on hardware contracts and the ability to offer the high-skilled services of their staff to EU projects, many UK companies will simply cease to exist as operations are moved to the continent.
Again, evidence comes from a member company who recently had to, and I quote: "transfer all the UK activity to our [EU-based] company, to win the contract".
 It has been reported that our membership of the 'European scientific and cultural and research community' has become entangled in wider, post-Brexit negotiations (some have reported that it is now a 'bargaining chip') but on behalf of the membership, I must ask; how have we allowed that to happen?
Prime Minister, Boris Johnson has said innumerable times that he wants the UK to move "towards a high wage, high skill, high productivity and – yes – thereby low tax economy" but here is an industry that can lead the world in climate change mitigation, support the feeding of a nation and provide enhanced national security, being used as a political pawn?
In your reply, please can you set out your very latest thinking with regards to the three areas I have listed in my opening paragraph and explain the timetable for moving this situation to a conclusion.
When can we expect to know if our country will continue to be a member of one of the most important scientific programmes ever created? Our industry needs clarity, now more than ever.
Yours sincerely,
Alistair Maclenan
Chair, BARSC.