The British Association of Remote Sensing Companies asked our members for their thoughts on BREXIT and what it means for the earth observation industry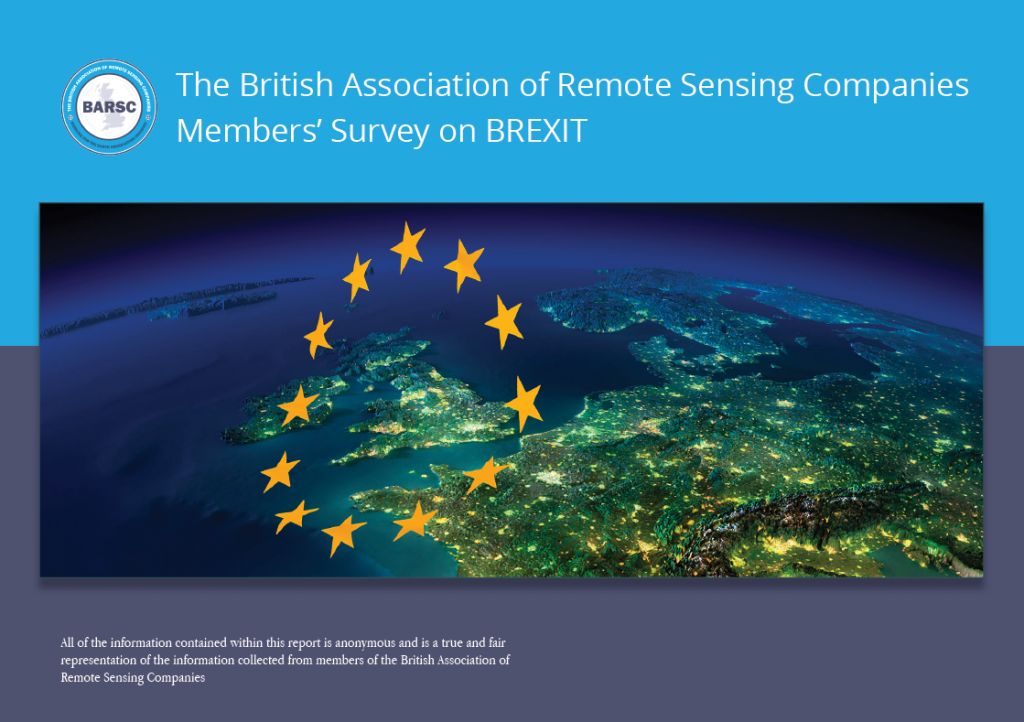 The result of the United Kingdom European Union Membership Referendum (commonly referred to as the BREXIT Referendum) on 23rd June 2016, was that 51.9% of those who voted, did so in favour of the UK leaving the European Union.
According to Innovate UK; 'Market studies suggest the global [earth observation] industry is worth $43.7 billion in 2017, expected to reach $66.1 billion in 2020.'
'Analysis of the UK space industry suggests that UK EO industry income (including Meteorology) was worth £325 million in 2014/15… the UK EO industry income would almost double to £625 million by 2020.'
These numbers show that the earth observation industry is a financially important one to UK PLC and hence it is vital that we try to understand how those working within it, view the approaching BREXIT deadline.
To do this, we designed a simple and short survey, which allowed members of BARSC to anonymously provide us with their thoughts and responses.
The thirty responses we received provide an excellent cross-section of the thoughts of those working within the British remote sensing industry. In this report, we have listed the ten questions, with an accompanying graphic displaying the share of the results, a table describing the details of the responses, an Executive summary of those results and, where applicable, a copy of the comments that were received.
We hope that you enjoy learning about how the British remote sensing industry views BREXIT and that this report provides you with an insight into the thoughts and plans of the BARSC members who have responded.
Alistair Maclenan
Chairman, BARSC