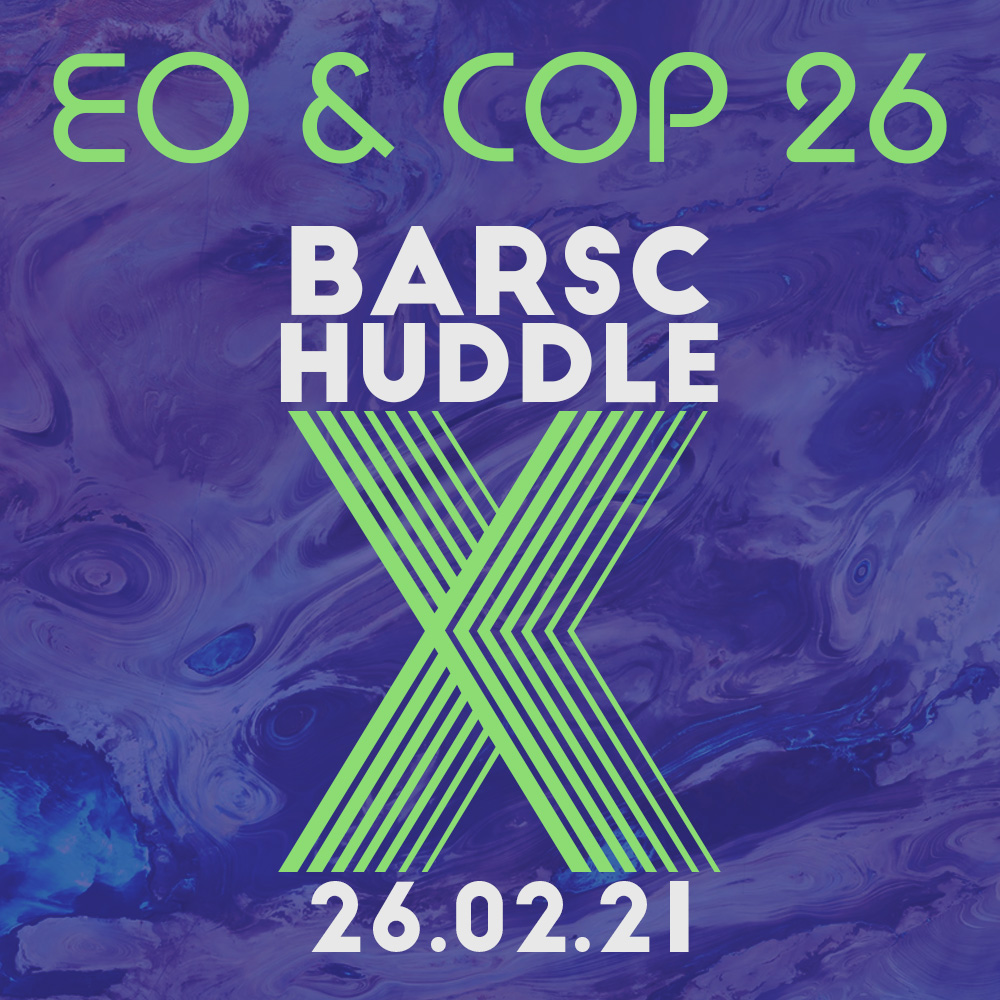 Event: BARSC (Cyber) Huddle X
Title: EO and COP26
Date and Time: 14:00 – 15:30 26th February 2020
Place: ONLINE
Lockdowns continue but so does the unstoppable BARSC Huddle!
The BARSC (Cyber) Huddle X will bring together BARSC Members and others from the remote sensing industry to explore the 'real-world' impacts that Earth Observation can have on climate change.
In this event we want to understand the current situation and how earth observation can do more than simply observe the changes in the planet's various ecosystems; want can be done to slow or reverse those changes?
Presenters:
Dr. Dimos Traganos: Serverless is More: Earth Observation Enhances the Integration of Coastal Nature-based Solutions in Nationally Determined Contributions.
Nick Walker: Using satellite earth observation for building climate resilience and reporting on the Paris Agreement's National Determined Contributions (NDCs). Experiences from the SIBELIUS project in Mongolia and Kyrgyzstan.
Chair, Alastair Graham commented: "I'm really looking forward to this event. 2021 will (hopefully) see the COP26 conference take place in Glasgow and earth observation is a key technology in the fight to slow our climate changing. The BARSC Huddle will be a perfect forum to discuss and explore this most important of themes. ".
Speakers will be confirmed soon.
Please complete the form below if you would like to attend.