2Excel Geospatial offers data collection, processing and analysis services leveraging our airborne and ground based collection assets. We are able to collect large areas. We specialise in hyperspectral imagery with spatial resolutions down to 16cm in the VNIR and 37cm in the SWIR. We also have a high capacity spectral ground collect capability in the UK's only dual ASD-spectrometer. Our bespoke automated workflows process the raw data into orthorectified products. Leveraging ground truth, we can develop predictive models from which we can generate actionable insights.
---

Airbus Defence and Space provides decision makers with sustainable solutions to increase security, optimize mission planning and operations, boost performance, improve management of natural resources and, last but not least, protect our environment. From data acquisition and processing, to data management and hosting, we provide sophisticated geo-information services and turnkey integrated solutions that deliver exactly what you need, when and where you need it – across a comprehensive range of markets.
Visit the Airbus Intelligence website
---

ARGANS is a research active UK SME formed around a growing core of customer-focused scientists and software engineers. We work with remote sensing (airborne and satellite) and geographical information systems (GIS) to map and monitor the marine, atmospheric and terrestrial environments. This often involves algorithm development, ground truthing, processing, quality assurance and software development. The company is based in Plymouth (Devon) and at the Harwell Science & Innovation Centre (near Oxford).
---

Founded in 1976, CGI is a global IT and business process services provider delivering high-quality business consulting, systems integration and outsourcing services. With 69,000 professionals in 40 countries, CGI has an industry-leading track record of on-time, on-budget projects, aligning our teams with clients' business strategies to achieve top-to-bottom line results. In the remote sensing area, CGI implements highly reliable and fully operational Earth observation data processing systems and geographical information systems for a range of customers and applications.
---
The mission of Elecnor Deimos is to provide high-technology engineering solutions, as well as information systems, products and services of maximum quality, innovation and added-value to its customers. The company was founded in 2001 aiming to develop and provide high-tech systems and engineering solutions. Elecnor Deimos is the technology branch of Elecnor, one of the Spanish leading companies in engineering, infrastructure development and construction projects and a prominent investor in renewable energy, energy and environmental infrastructure and space.
Visit the Elecnor Deimos website
---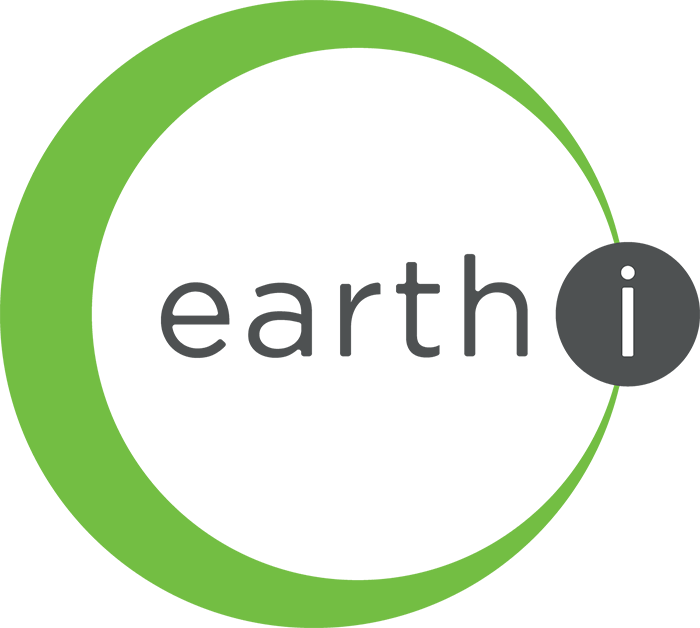 Earth-i provides satellite imagery and value-added services to clients across global geographies and diverse industries, NGO and governmental sectors including Defence, Security & Intelligence, Energy & Natural Resources, Agriculture, Urban Management and Environmental & Disaster Response. Working closely with SSTL and other partner companies, including 21st Century Aerospace Technology Co. Ltd (21AT), Earth-i provides satellite images and services from the DMC3 / TripleSat constellation of three Low Earth Orbit high resolution multispectral optical satellites.
---

Environment Systems is an award winning consultancy, delivering services to help our customers benefit from geographic and environmental information intelligence. We deliver solutions to the environmental, agricultural and land sectors through the establishment of baselines, monitoring, ecosystem models, and the application of the evidence base to policy. We specialise in the novel use of earth observation (aerial and satellite imagery), GIS analysis and associated technologies.
Visit the Environment Systems website
---
We access a diverse range of skills and experience covering the full spectrum of environmental sciences and beyond.
Visit the EnviroScience Research website
---

eOsphere is strongly focused on solving real remote sensing problems for a range of customers and end users. Key application areas include the provision of affordable ground receiving stations and the use of advanced Synthetic Aperture Radar (SAR) techniques for sea ice monitoring, ship detection and the detection of targets through foliage. The eOsphere ground station receives and processes data from EOS Terra, Aqua MODIS, NPP and NPOESS satellites.
---

EOX Consulting Ltd provides business and technical consultancy to the space industry, specialising in the Earth Observation and Climate Systems and Services domains. Experienced in managing the definition and delivery of science, technology and service-based projects within these sectors, the company focuses on building strong relationships with customers and partners, from small-scale projects to national and international programmes. Areas of interest include algorithm development, data delivery and quality monitoring, mission documentation, calibration and validation, data exploitation and uncertainty analysis, project management and supporting education and outreach activities..
Visit the EOX Consulting website
---

Geocento offers a broker service for imagery through its online image search and ordering platform, EarthImages, underpinned by reseller agreements with suppliers. Geocento's image search technology is also available for licensing by suppliers or subscription into integrated services via APIs.
---

Geoger is a spatial and environmental data consultancy, specialising in remote sensing and GIS. Providing advice and consultancy in business development, capacity building, data sourcing, image processing and spatial data analysis, Geoger facilitates access to innovation for non specialists by applying scientific methods and commercial standards to your data. Whenever possible open-source software and the use of open data are preferred to help deliver the correct solution.
---

GeoSeren is a small consultancy company specialising in the exploitation of Earth Observation data, environmental monitoring, and the application of international geospatial standards. Dr Wyn Cudlip has over 20 years experience in the development of new applications for satellite remote sensing data and the management of multi-partner international projects.
---

Geo Smart Decisions is a GIS and remote sensing consultancy providing expert mapping, spatial data management and spatial analysis services using both commercial and freely available satellite imagery. Clients range from small to multinational environmental consultants, landscape architects and archaeologists through to multinational engineering consultancies working, for example,on Environmental,Social and Health impact assessments (ESHIAs) for the oil, gas and transport sectors, amongst others.
Visit the Geo Smart Decisions website
---

From software and sensors to actionable information, Harris provides geospatial solutions that help scientists and GIS professionals access, analyse and share all types of data and imagery, to make informed decisions. ENVI®, ENVI® SARscape and IntelliEarth® Geiger-mode LiDAR functionalities allow our users to quickly and easily transform data – when and where they need them.
---

isardSAT is an R&D enterprise that provides services and solutions in the Earth Observation field. We develop projects that require the knowledge of the system, which are led by engineers, and projects that require a deeper knowledge of the final product, led by scientists.
---

Since 1992, LizardTech® has delivered state-of-the-art software products for managing and distributing massive, high-resolution geospatial data such as aerial and satellite imagery and LiDAR data. LizardTech pioneered the MrSID® technology, a powerful wavelet-based image encoder, viewer, and file format.
---

NPA Satellite Mapping is a world-leading supplier of satellite images, multi-client products and bespoke mapping services. Our solutions respond to the challenging requirements of clients from across the world, reducing risk and enhancing knowledge within exploration, planning and monitoring. Since 1972 we have developed a core expertise in the supply and processing of satellite imagery, offshore exploration, geological mapping and InSAR surveying. Our status as an independent distributor of satellite images guarantees the provision of impartial advice to clients on the most appropriate solution to meet the specific requirements of a study. As part of CGG, the world's largest geoscience company, we are able to provide fully integrated solutions that combine complementary products, services and expertise.
---

Pixalytics Ltd specialises in the transition of academic knowledge to commercial opportunity & public understanding. Core beliefs in research, innovation, science and education are at the heart of the company which aims to promote the commercialisation of academic and scientific research. Pixalytics will develop end user software solutions and educational material to promote the usage of space borne imagery and its underlying information by non-experts.
---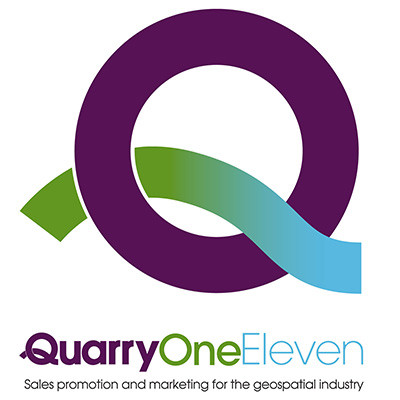 Quarry One Eleven provides the services that geo-spatial companies need to get their products and services noticed by customers and prospects. Marketing, PR, advertising and direct contact with customers and prospects are all disciplines that are as crucial as the production of the products and services themselves but are often overlooked. Companies rely on Quarry One Eleven to take care of this vital side of the sales process.
Visit the Quarry One Eleven website
---

Remote Sensing Applications Consultants (RSAC) was established in 1986 to provide specialist services to developers and users of Earth observation. The company continues to develop expertise in the use of remotely sensed data and associated technologies for land applications world-wide, particularly in the fields of agriculture, forestry and land cover mapping. In addition to image pre-processing and analysis, this expertise encompasses GIS, GPS, field data collection, software customisation and project support and management.
---

Satellite Applications Catapult Ltd is an independent innovation and technology company, created by Innovate UK to drive economic growth through the exploitation of space. Its vision – 'to innovate for a better world, empowered by satellites' – will be achieved by helping businesses of all sizes to realise their potential from space infrastructure and applications. This is part of its objective of helping grow the UK space industry and capture 10% of the global space market by 2030. The Catapult works with the UK industrial and academic communities, by being a focal point where small and medium enterprises, large industry and end users can work together with researchers to challenge barriers, explore and develop new ideas, and bring these to commercial reality.
---

Satellite Oceanographic Consultants Limited (SatOC) was founded in 2008 by Dr David Cotton and Dr Ellis Ash, both with over 12 years experience of consultancy and applied research in satellite oceanography. The company mission is to develop and promote practical applications of satellite oceanography by working with industry, the research community and commercial and institutional end users.
---

SEA has become established as a partner of choice by government agencies, leading industrial prime contractors, SMEs and academia and has designed systems and products for a diverse range of platforms including submarines, surface ships, satellites, fixed wing aircraft, helicopters and road vehicles. SEA was founded in 1988. In October 2007 the company was acquired by Cohort plc. It employs approximately 250 people and has an annual turnover of £30 million.
---

SERCO Space is one of the top 50 World Space Manufacturing and Service companies with over 1500 staff spread across Europe, the Middle East and North America. SERCO is a service company offering a wide range of operational and engineering support services to a huge number of space markets including; central governments, defence organisations, the aerospace industry and commercial companies.
Visit the SERCO Space website.
---

Space ConneXions provides management and technical support to commercial and governmental organisations requiring independent expertise in the space market. Our services include proactive management and co-ordination of Earth observation data exploitation projects and specification of space data communication protocols. Our highly experienced consultants work with universities and industry to provide cost effective solutions for both domestic and international clients.
Visit the Space ConneXions website.
---

Spacemetric was founded in 1999 to provide cost-effective systems that streamline the process between geospatial image acquisition and application. The Keystone System is a leading-edge solution for managing geospatial imagery based on decades of expertise in image processing system development.
Visit the Spacemetric website .
---

Specto Natura enables its clients to deliver useful, accurate and reliable environmental information from Earth Observation. Our expertise covers the fundamental principle of EO data, the practical application of this knowledge for prototype systems, and the management and execution of large and small scale environmental mapping exercises. Spectro Natura offers a wide range of services, from project planning, project management, data collection, analysis, interpretation, reporting, publication, to education and training.
Visit the Specto Natura website.
---

Spottitt is an Earth Observation analytics start-up based at the Harwell Campus near Oxford. Spottitt staff are experts at providing bespoke, and fully automated 'Self – Service' satellite imagery analysiswho work to connect clients with suitable satellite data from multiple sources and provide them with self-service analytics to help them quickly make informed business decisions.
---

With a pedigree in space technology stretching back over 40 years, Telespazio VEGA UK (TVUK) is an experienced consulting, technology, engineering, space operations and service development business. A subsidiary of Telespazio, a 67/33% joint venture between Leonardo and Thales, TVUK has built its first class reputation by exploiting technology developments in Earth Observation and Satellite Navigation & Communications, pioneering innovative services in space operations and applications. Using the broader capabilities of the Telespazio Group, TVUK provides novel solutions to the remotest regions of the globe.
TVUK's business spans two main areas:
· Geoinformation and Satellite Imaging Services – expert use of optical and radar satellite data to benefit a range of market sectors such as Agriculture, Transport, Maritime, Energy & Environment
· System Development and Mission Support – development and management of the complex infrastructure and processes required to enable delivery of satellite information.