T

he British Association of Remote Sensing Companies (BARSC), the body that promotes the British earth observation industry throughout home markets and across the world, is delighted to confirm that EOX Consulting has joined to become their latest member company.
EOX Consulting Ltd provides business and technical consultancy to the space industry, specialising in the Earth Observation and the Climate Systems and Services domains.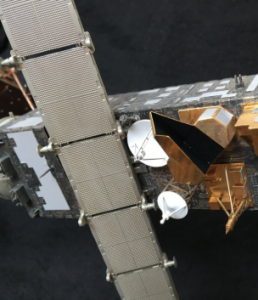 Experienced in managing the definition and delivery of science, technology and service-based projects within these sectors, EOX Consulting focuses on building strong relationships with customers and partners, from small-scale projects to national and international programmes.
Their areas of expertise include algorithm development, data delivery and quality monitoring, mission documentation, calibration and validation, data exploitation and uncertainty analysis, project management and supporting education and outreach activities.
Hannah Clarke, Director of EOX Consulting explained why her company had decided to join BARSC; "The Association plays an important role in representing the EO community and tracking developments within the industry. We are delighted to be joining BARSC and look forward to the new opportunities it will bring."
In response, Chairman of BARSC, Alistair Maclenan commented; "The British earth observation community continues to grow, not only is size but in capability and expertise. Companies such as EOX Consulting represent this expansion perfectly and we are delighted to have them as members of BARSC."
For more information about the work that BARSC does on behalf of its members please visit: http://www.barsc.org.uk/