The British Association of Remote Sensing Companies (BARSC), the body that promotes the British earth observation industry throughout home markets and across the world, is delighted to announce that Geospatial Insight has become their latest member company.

Geospatial Insight was established in 2012 by a team of highly experienced geospatial experts to address a gap in the market for delivering actionable business intelligence for financial institutions, sourced from satellite imagery and driven by artificial intelligence.
Today the company has a strong market position as a leading provider of geospatial intelligence based on a proprietary machine learning and computer vision platform with proven expertise and a growing client base across the investment, insurance and commodity trading sectors.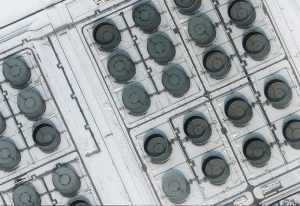 Geospatial Insight are pioneering service solutions for Alternative Data applications that augment traditional data analytics and which fundamentally revolutionise how clients can reduce financial uncertainty and exposure in high value corporate market transactions.
Jonathan Shears, Sales Director for Geospatial Insight explained that joining BARSC;"enables us to network with other companies innovating in remote sensing and analytics as a breeding ground for new concepts and for forging business partnerships. Joining BARSC also ensures we are part of the collective industrial voice that best serves the continued prosperity of space and geospatial providers within UK plc for large and small companies alike."
In response, Chairman of BARSC, Alistair Maclenan commented; "We are delighted to welcome Geospatial Insight into our ranks and it's great to see the increase in the number of companies relying upon 'new space' applications. Taking earth observation to a more diverse range of end-users in more industries is what we need to be doing across the board."
For more information about the work that BARSC does on behalf of its members please visit: http://www.barsc.org.uk/