High-precision ground stability measurements from CGG's  recently released MotionMap UK database will now be used to enhance the specialist ground risk  reports of Terrafirma Search, the UK's leading independent advisor on ground hazards.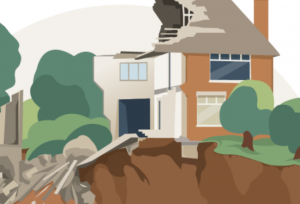 After signing a multi-year agreement with CGG, Terrafirma becomes one of the first UK companies to include the latest-generation MotionMap UK data, which reveals millimeter-scale changes in ground and building heights, in their suite of geological, geotechnical and environmental services.
The MotionMap UK data will enhance the insight, risk ratings and professional recommendations of Terrafirma's property and land reports used by professionals to identify, assess, manage and resolve ground hazards and the risk they pose to land, property and assets.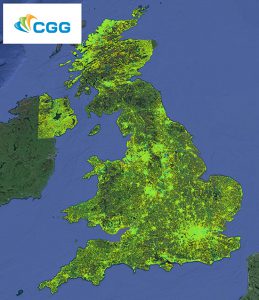 Following this agreement, Adam Thomas, InSAR Manager at CGG's NPA Satellite Mapping group, said: "This announcement is the culmination of considerable technical and commercial collaboration between CGG and Terrafirma over the last two years to provide clear and actionable information on ground stability."
"We worked together to refine and develop a new MotionMap UK database that works seamlessly with Terrafirma's risk analysis and 'rules engine' so that the data can be fully utilized in their suite of property and land reports. It provides a vast amount of pertinent data that required careful and expert processing before use and both CGG and Terrafirma worked hard to ensure it will change the way in which professionals understand the ground."
Tom Backhouse, Managing Director of Terrafirma Search, said: "Terrafirma has been working for many years to move past the expert hypothesis into the world of evidence-based risk modelling. Our new Ground Report, released to professionals in September 2018, will for the first time utilise 'real-world' evidence, including Terrafirma's SinkholeALERT, a database of over 120,000 investigated subsidence claims, and CGG's new MotionMap UK database."
"This evidence is integrated into the analysis of ground conditions, including past mining activity and natural ground perils, significantly increasing the accuracy and relevancy of the report's professional opinion and recommended next steps."
MotionMap UK data is generated using state-of-the-art satellite InSAR data processing. It gives geologists, engineers and surveyors unique insight into the location, extent and evolution of ground stability hazards.
MotionMap UK data is available now for one-off purchase, subscription or royalty payment access. Contact us now to take advantage of preferential access to this new and critical ground stability data.
For more information on the Terrafirma Ground Report, please visit: www.understandtheground.co.uk