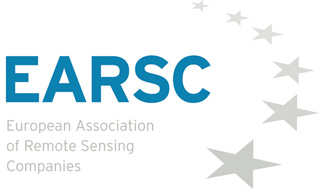 EARSC has announced the launch of their Earth Observation (EO) Industry Certification Scheme which is designed to provide companies with a management certification specifically adapted to the EO services industry.
The Scheme is intended to help companies offering services based on satellite Earth Observation data to instill greater confidence within their customers. It is applicable to all sizes of EO companies and does not require full ISO9001 compliance.
Industry benefits will be:
– Industry best practices for core processes.
– EARSC maintaining a list of appropriately trained and experienced certification bodies.
– Exposure to potential customers by listing on the EARSC certified companies list.
– Smaller companies will be subject to less audit time to be certified to the EARSC Scheme than they do under ISO9001 – resulting in lower cost of entry into the market.
Customers' benefits will be:
– Access to a list of companies successfully completing assessment.
– EO Industry suppliers providing product information in a common format allowing comparison of like with like by the implementation of a common format for Product Specifications.
– A continually maturing and improving EO Industry, increasing trust.
Find more information at www.earsc.org/certification