Worldwide, transport demand is growing at unprecedented rates.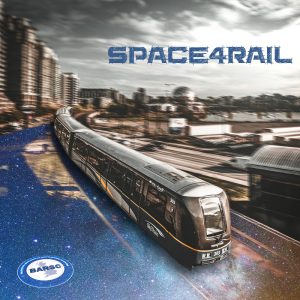 In parallel, CO2 emissions, climate change, and security of energy supply are some of the major challenges to be addressed at European and global scale in the years to come.
The railway sector can play a pivotal role in addressing the increased demand of transport, whilst concurrently tackling the above mentioned challenges.
Indeed, rail travel has all of the characteristics and potential to become Europe's most sustainable, cost-efficient, high-performing and customer-centric form of transport.
Digitalisation in railways is instrumental in achieving this. Because of its intrinsic nature, rail has a hugely expensive infrastructure; therefore it is necessary to get the most performance and capacity out of what is already available without incurring further large investments.
In this respect, the use of space assets can support innovation in rail, introducing the adoption of new technologies that embed interoperability and continuity of service by default.
ESA Business Applications Space4Rail Open Call aims to support the exploitation of space-based assets (satellite navigation, satellite communications and/or Earth observation) in innovative and sustainable applications/services:
1. Related to future control, command and signalling applications of the European Rail system;
2. Improving the performance and attractiveness of the railway, both for railway undertakings and end users.