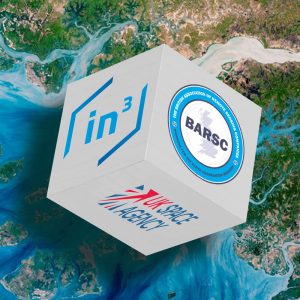 The European Space Agency's InCubed (Investing in Industrial Innovation) programme, which is designed to support the development of new commercial earth observation products with funding, has has recently announced their latest round.
Companies or consortia applying to ESA for InCubed funding require the support of their national delegation – which is the UK Space Agency for UK organisations.
The UK Space Agency is happy to discuss any potential project ideas with UK applicants and how they might align with the InCubed programme.
Interested parties are encouraged to contact Alasdair Gow, Industrial Sector Lead for Earth Observation, on UKSAEOT@ukspaceagency.gov.uk before 5pm on Friday 17 July
Alasdair Gow commented: We depend on observations of the Earth from space in every day life, as they underpin weather forecasting, monitoring climate change, mapping our environment, and much more.
I'm looking forward to seeing the innovative new Earth Observation products and services that the UK space industry will develop thanks to the InCubed programme.