European Space Imaging (EUSI),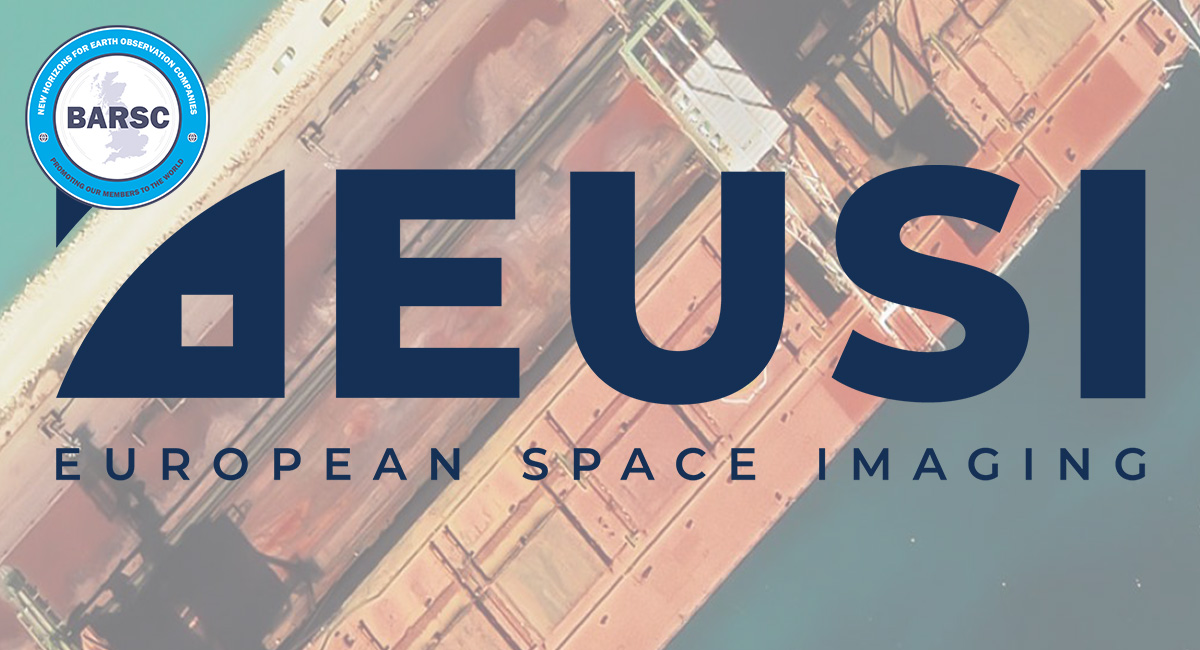 a premium supplier of global Very High Resolution (VHR) satellite imagery and derived earth observation services to customers in Europe and North Africa, has become the latest commercial organisation to join the British Association of Remote Sensing Companies (BARSC).
Established in 2002 and working from their offices in Munich, Bavaria, EUSI has built partnerships with many of the best-known, most respected and innovative creators of space-based data and they supply these products to a region-wide network of resellers and customers.
EUSI has a long-standing relationship with Maxar Technologies – a partnership that meant EUSI was the first European company to provide 30-centimetre ground resolution data to the mainland market – and is currently expanding the company's offering to include SAR and  hyperspectral  imagery products.
BARSC is a prominent industry association that represents companies and organisations involved in remote sensing. As a member, EUSI joins a prestigious community of forward-thinking organisations dedicated to driving innovation, sharing knowledge, and promoting the benefits of remote sensing technologies to the widest possible audience.
Adrian Zevenbergen, Founder and CEO explains more about why European Space Imaging decided to join BARSC; "From intelligence to research, the UK has long been a pioneering force and authority within the Earth Observation community. We are proud to have been working with key UK institutions in the supply of global VHR imagery for the past 20 years, and are honoured to join several other industry leaders in BARSC which promotes new remote sensing applications and greater cooperation among all parties within the industry."
In reply, BARSC Chairman Alistair Maclenan said; "Hot on the heels of recent other membership announcements, to be able to say that a company with the experience and depth of industry knowledge that EUSI brings to their customers has joined BARSC, is just fantastic.  
EUSI is a textbook example of how to create a commercially successful earth observation company and I am sure that our community will find the experience and knowledge their staff can bring, to be hugely valuable. In return, EUSI staff will be able to learn about cutting edge research, development and work that other members are producing, something that will very likely be of great interest to their resellers and customers.
Growing the number of BARSC members, from all continents, is one of our key objectives. We are looking to build a worldwide community of commercial companies who make their living from selling earth observation hardware, software, data and services."