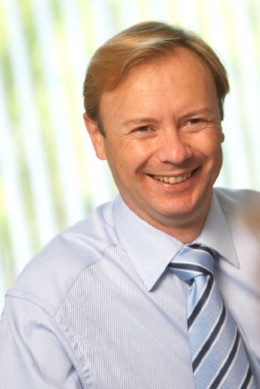 Frédéric Rombaut, former Managing Director of Cisco Investment International and founder of Qualcomm Ventures Europe, is joining the London-based space tech venture capital firm as a General Partner.
Frédéric is widely recognised as a thought leader in deep tech venture capital investment and corporate business development, having worked on 75 transactions totalling more than $14 billion over his career.
He previously led Cisco Investment International (and its $2.5 billion investment commitment to Europe), founded Qualcomm Ventures Europe, and is an Apax Partners alumnus.
Frédéric started his career with an IBM' startup, before launching the Bouygues group's corporate development arm where he successfully co-founded Bouygues Telecom, a €10+ billion network operator.
Seraphim Capital is the world's only venture capital fund focused on the $350 billion space-tech market, backed by some of the leading corporates in the global space industry including SES, Airbus and Telespazio and has a strategic partnership with the European Space Agency. The team already includes some of the sector's most successful entrepreneurs with experience of having scaled space-tech businesses to billions of users and $ billion acquisitions.
Frédéric is joining Seraphim Capital at a time that it is seeking to build on its position and is planning to raise a larger and global fund in order to capitalise on unprecedented levels of innovation occurring within the Space sector.
It follows the recent hiring of Matt O'Connell, the founder and former CEO GeoEye (a leading geospatial intelligence provider sold to Digital Globe for $ 1.3 billion), and former CEO of OneWeb (the giant satellite constellation), also joining Seraphim as a partner.
Mr Rombaut commented; "I'm interested in backing the boldest entrepreneurs leading this Space-Tech revolution. Space-enabled data has the potential to solve some of the world's most pressing problems by revolutionising innovation in a multitude of sectors, including telecoms, energy, smart city, agriculture, transport, maritime & logistics. With Qualcomm and Cisco I've witnessed first-hand the transformational impact such paradigmatic shifts can have on huge global markets."
Mark Boggett, CEO of Seraphim Capital commented; "we are thrilled to have Frédéric joining the team. His unrivalled experience of having headed up the European corporate venturing divisions of two of the tech industry's titans alongside, and his extensive Private Equity and M&A experience further strengthens our credentials. Frédéric has also been a successful pioneer investor in key areas within the space-tech ecosystem including satellite communications systems, geospatial location-based services, and data / AI disruptors. He shares our ambition to establish Seraphim Capital as the indisputable go-to VC for best-of-breed space-tech entrepreneurs, on a global basis."