GEO Business is shaping up to be one of the most important shows in the geospatial calendar, with 3000 international visitors expected to attend.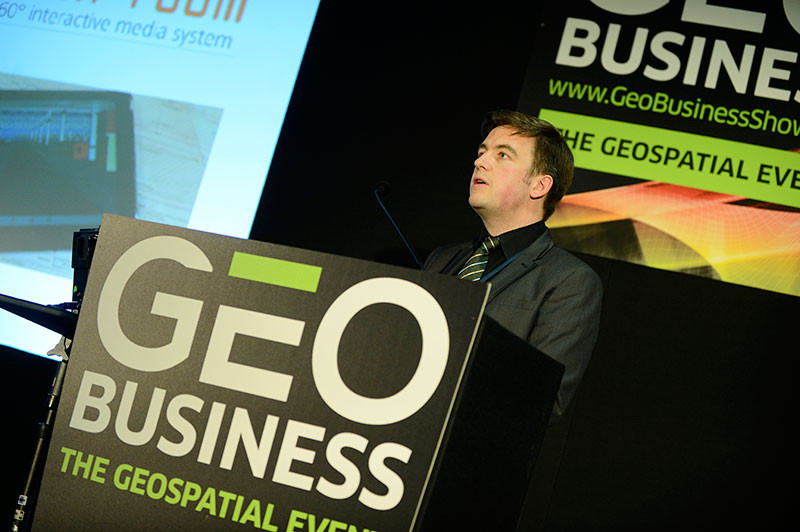 Registration is now open and visitors are set to descend upon the Business Design Centre in London from 24-25 May 2016, to take part in the showcase for the ever-changing geospatial industry.
This year's high level conference is expected to feature some of the most prestigious figureheads within the geospatial hemisphere, and the workshop programme is set to be the most technically and commercially relevant yet. In addition, there is an impressive line-up of exhibitors, including for the first time, Land Registry, Korec and Landmark, positioning GEO Business as THE place to network and do business.
From humble beginnings as a UK centric show, GEO Business has won the support of an international audience and will cement its position as the industry's premier event as it builds on the remarkable success of the previous two years. For the first time since its launch show, the event will be held outside of UK and international holiday periods, which has been welcomed by both exhibitors and visitors.
Event Director Caroline Hobden explained how GEO Business has stormed its way into the industry event calendar in such a short period of time, attracting so much attention and headlines along the way: "This event is very much being driven by industry. We are out there listening and being guided by the trade associations, societies, exhibitors and visitors and are working tirelessly to develop an event where there is a real sense of ownership within the community. The support we've had, and continue to have, has been phenomenal and it's this level of involvement that makes this show such a success. Expectations are high for 2016 and we are looking forward to delivering the best show yet!"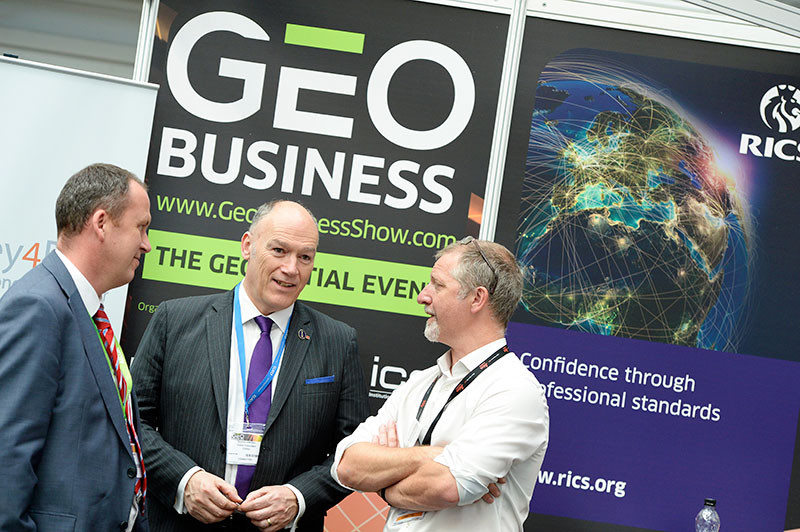 The programme includes a two day conference featuring presentations from leading geospatial experts that will focus on geospatial economic efficiency, infrastructure, innovation and sustainability. Following a successful Call for Papers, issued by arguably the most influential Conference Committee around, the programme will be launched at the end of February.
The exhibition is free to attend and visitors will be surrounded by products and services from approximately 200 multinational companies, including Leica Geosystems, Topcon, Trimble and Microsoft / Vexcel Imaging and smaller niche service companies, all under one roof. There has never been a better opportunity to find a new supplier. The exhibition will also feature a brand new GIS Zone and UAV Zone, both of which have garnered much interest and are nearly sold out!
GEO Business 2016 will also run a series of free-to-attend commercial workshops – a unique opportunity not offered by any other geospatial show. Workshop applications are flooding in from exhibiting companies wanting to give their audiences a 'hands on' experience into the features and benefits of their products and services.
And after all this, visitors will have earned themselves some fun. So GEO Business will be running the hugely popular Gala Dinner once again where everyone can come together, loosen their ties a little and enjoy an evening of fine wine and food and maybe just a little more 'geo-chat'.
Don't miss out, visit www.GeoBusinessShow.com/register now to reserve your place.