The European Space Agency (ESA) announced ICEYE as a data provider under assessment through its Earthnet Third Party Mission programme.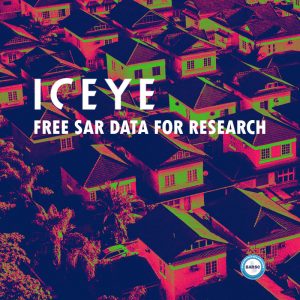 ICEYE, global leader in small satellite synthetic-aperture radar (SAR) technology, is providing its satellite data for assessment via ESA's Earthnet Third Party Mission (TPM).
Through this programme, ESA sponsors the cost to access ICEYE's SAR data for research and Earth Observation (EO) based application development.
"We are very proud to begin distributing SAR data to the international user community through ESA's Earthnet Third Party Mission.", said Rafal Modrzewski, CEO and co-founder of ICEYE.
"ICEYE has always aimed for providing wide and easy access to its SAR data, and this is an excellent step forward in that. ESA's Earthnet programme and the TPM framework is a phenomenal tool for data users that shows the value of European collaboration."
The Earthnet Third Party Mission is an ESA framework that enables the collection and distribution of data from non-ESA satellite missions free-of-charge for international Principal Investigators.
ESA allows the data to be used for research and applications development including preparation of future operational use.
Furthermore, ESA utilises third party satellite data to supplement its own internal projects.
Giuseppe Ottavianelli, ESA TPM Mission Manager: "ESA will facilitate the ICEYE data assessment through a dedicated Announcement of Opportunity process which is open to all international Principal Investigators. In the future, ESA also plans to implement specific studies on various application topics. With the upcoming launch, the importance of ICEYE imagery in the EO Research and Development community will certainly grow by enabling new operational EO based services."
The Announcement of Opportunity (AO) process requires the submission of a project proposal. All information is available on ESA's AO webpage for ICEYE data