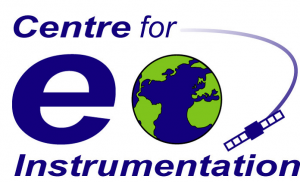 The Centre for Earth Observation Instrumentation (CEOI) is hosting 'Innovations in Remote Sensing' on January 23rd 2013. This event will provide a great opportunity to catch up with the latest Earth observation instrumentation technologies, as well as highlighting potential areas for licensing, collaboration or supply.
The CEOI has a vision to develop and strengthen UK expertise and capabilities in Earth observation (EO) instruments and works to position the UK to win leading roles in future international space programmes. The programme supports mainstream projects and smaller 'seedcorn' projects, both selected through Open Calls to the EO community. However, although the technical drive has been to produce instruments for space, in many cases the resulting technologies have non-space applications. A number of sectors which could be potential beneficiaries of such technologies include healthcare, defence and security, analytical instrumentation, marine industries and environmental.
The event is open to all interested parties and aims to:
· Highlight collaborative opportunities emanating from remote sensing technologies in space
· Outline the particular needs in Earth Observation for spin-in technologies
· Showcase a number of CEOI projects
The format for the day will include a schedule of formal presentations – outlining technology needs and collaborative opportunities for several of the CEOI projects. Another key feature will be the exhibition element, showcasing CEOI projects, which starts at lunch time.
The event will take place at the NUT, Hamilton House, Mabledon Place, London WC1 9BD (Kings Cross or Euston tube stations). It will start at 10.00 and is scheduled to finish at 16.00, with refreshments including lunch being provided. Click here for map and directions.
Participation is free. To register and for further information, please visit the CEOI website