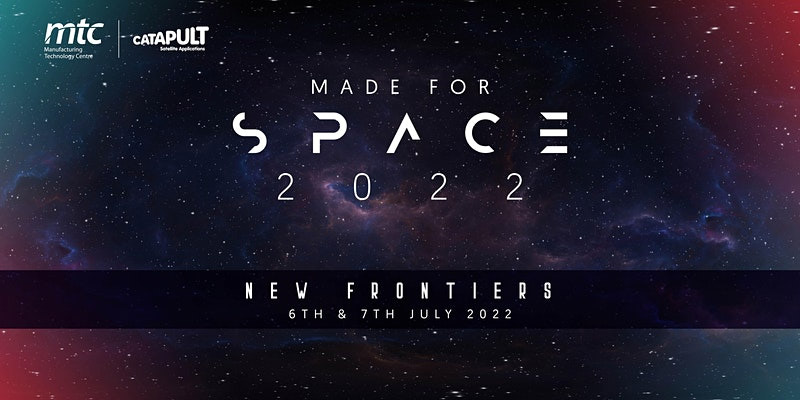 Event: Made for Space 2022
Title: New Frontiers
Date and Time: 6th – 7th July 2022
Place: The Manufacturing Technology Centre (MTC), Pilot Way, Coventry
New dates have been announced for Made for Space 2022. Join in on 6th & 7th July for an exciting two-day intensive conference exploring the opportunities and possibilities for manufacturing within the global space sector.
Made For Space brings together international experts from both the space and advanced manufacturing sectors who will show you how new manufacturing technologies and processes can help the progression of the Third Space Age, including aspects of digital engineering, automation and robotics, artificial intelligence, additive manufacturing and more.
This year's highly anticipated conference is proudly hosted by the Manufacturing Technology Centre and Satellite Applications Catapult, and will focus on key emerging technologies and their alignment to the Government's National Space Strategy.