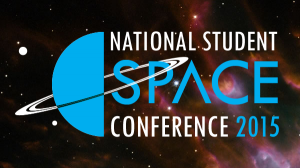 The 27th Annual UKSEDS National Student Space Conference will be held on the weekend of 28 February – 1 March 2015, and hosted by Surrey EARS at the University of Surrey. Early bird tickets are now available
The UKSEDS National Student Space Conference is the premier event for space students, bringing together students, academics, and professionals from across the country to share knowledge of space, discuss the challenges facing the sector, and to create new links between groups. It features talks by leading space science and industry figures, a careers fair, and opportunities to take part in discussions and networking events.
The Conference is run and organised by UKSEDS, the UK's student space society, which unites space-enthusiasts at universities across the country. A different UKSEDS branch hosts the conference each year, and next year it will be hosted by Surrey Electronic and Amateur Radio Society (EARS), at the University of Surrey. UKSEDS' founding conference was held in 1988 at the Science Museum, London, making this year's event our 27th.
There are expected to be upwards of 200 attendees, primarily undergraduate and graduate engineers and scientists with a strong interest in the space industry who are looking to learn more about space projects and potential employers.
Special early bird rate tickets are now open on the conference minisite at ukseds.org/nssc2015 and will be available until 31 December. One-day tickets, and tickets for the evening social will become available after that point. Your ticket grants you access to the conference and includes lunch. Saturday tickets include the evening networking reception.
There are also offer a number of different sponsorship packages which can be tailored to requirements. These include having a stand in the exhibition hall, presenting a talk as part of the conference, sponsoring coffee, lunch, a networking reception, or an evening social event. If you are interested in exhibiting or sponsoring contact conference@ukseds.org