The European Commission is responsible for establishing the future evolution for the Copernicus Programme Space Component.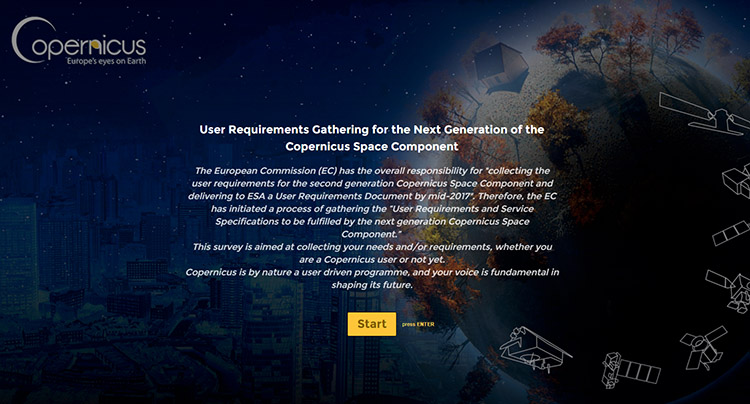 To support and feed into this process, the Space Data unit of DG GROW is gathering user requirements for the Next Generation Copernicus Space Component and has launched a survey aimed, at gathering long-term needs of users of satellite Earth Observation/ Copernicus data and information services.
This survey is meant to be "Cross-Sectorial/ Transverse", meaning that you may indicate your needs in any specific area of interest.
Click the link to start the survey: Next Generation of the Copernicus Space Component Survey
The questionnaire will take about 20 minutes and can be filled in directly on the web. It would be much appreciated if the survey could be completed by 23rd June, 2016.
For any specific questions and/or more information on this activity please do not hesitate to directly contact Carla Filotico.