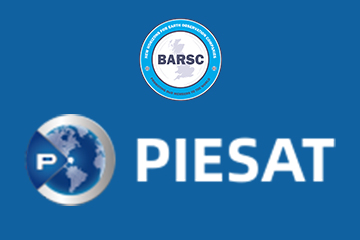 PIESAT International Information Technology Limited, a leading satellite operation and application service provider has become the latest company to join the British Association of Remote Sensing Companies (BARSC).
From their UK offices in Wokingham, Berkshire the staff of PIESAT describe their company's mission as "Serve the Earth & Space Community", a maxim that has seen them develop their range of Pixel Information Expert (PIE) software.
PIE provides a suite of functions for processing multi-modal remote sensing data (optical, radar, hyperspectral and Lidar etc.) as well as providing the very latest AI information-extraction technology to automate many remote sensing applications.
Company Representative Jessie Yan Ying explains more about why PIESAT decided to join BARSC; "PIESAT adheres to the core value of serving customers wholeheartedly and developing together with PIESAT, establishes scholarships, grants, and other methods to promote the cultivation of talents in colleges and universities, practices corporate values with love, and repays the society with actions. While maintaining stable performance, PIESAT focuses on providing investors with sustainable and reasonable returns."
"Based on our own software platform and core technology, PIESAT has independently undertaken and participated in a series of major national strategic projects. Our goals are to serve industries in natural resources, ecological environment, emergency management, meteorology, ocean, water conservancy, agriculture, and others, provide them with system consulting and design, full-process full-element remote sensing information analysis and processing, support government agencies to implement refined supervision and scientific decision-making."
In reply, BARSC Chairman Alistair Maclenan said; "We are delighted to welcome PIESAT International as our latest member. BARSC is dedicated to expanding the awareness of the capabilities and benefits that British-based earth observation companies can provide to a wide range of industries, all around the world.
Having members within our ranks such as PIESAT who have expertise in international earth observation sales, will provide all of our members with a priceless network of contacts to expand their businesses."
Click to learn more about PIESAT International and for details on the work that BARSC does on behalf of its members just visit: http://www.barsc.org.uk/