Dates: 21 – 22 June 2018
Location: Plymouth, Devon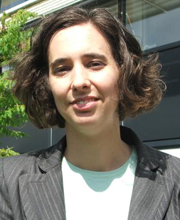 Dr Samantha Lavender of Pixalytics will present her work on the "Innovations In Marine Earth Observation Supporting the Blue Economy", at the forthcoming Marine Tech Expo which will be held in Plymouth in June of this year.
The Expo has been designed to showcase Plymouth's marine credentials to the world, in the run up to the Mayflower 400 celebrations in 2020 and will bring together marine experts and blue technology innovators at the city's University.
Earth observation, the technology of viewing the planet from above; whether that be from satellites in space, aeroplanes or drones, has a key role to play within the monitoring and management of the Earth's oceans, rivers and other marine environments.
Dr Lavender, co-founder of Pixalytics has a rich history of experience in applying earth observation analysis techniques to provide governments and companies with the information they need to make these critical decisions. Her presentation will be invaluable viewing for anyone involved in this industry.