Planet, a company founded with the mission to image the Earth every day and make change visible, accessible, and actionable, has become the latest company to join the British Association of Remote Sensing Companies (BARSC).
Planet's earth observation data is transforming the way companies and governments use satellite imagery by delivering insights at the daily pace of change on earth's landmass. This differentiation powers decision-making across agriculture, forestry, mapping, energy and government applications.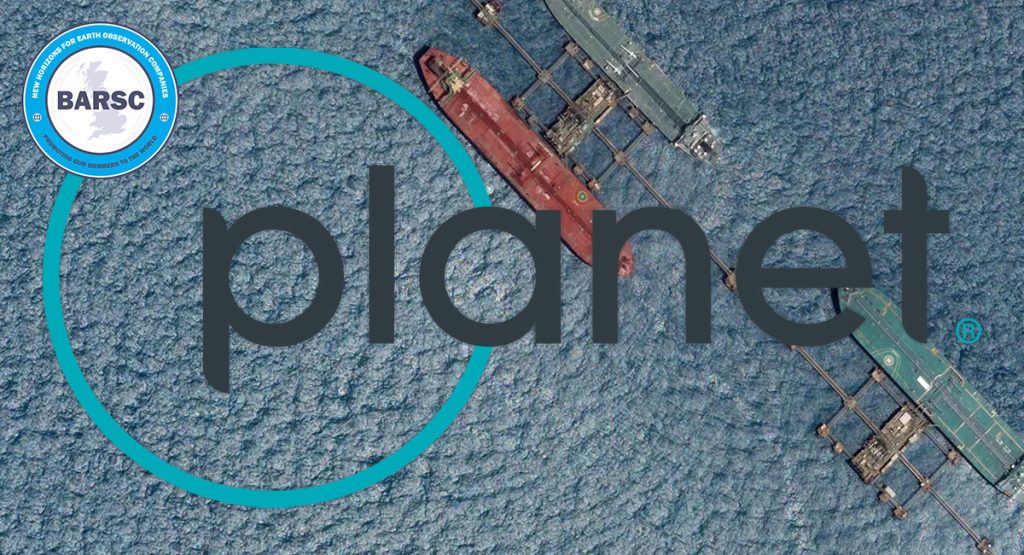 Founded as Planet Labs in 2010 by former NASA scientists Chris Boshuizen, Will Marshall, and Robbie Schingler, the company's initial goal was to develop small and low-cost satellites called CubeSats, to collect Earth imagery on a frequent basis.
Only three years later Planet launched its first fleet of Dove satellites, as part of the Flock 1 constellation. This constellation consisted of 28 satellites and aimed to provide daily global imaging of Earth.
Over the following years, Planet continued to deploy more satellites into space, rapidly increasing its fleet size and today with roughly 200 sensors in orbit, the company is able to provide a persistent view of land, assets, and operations anywhere in the world.
BARSC is a prominent industry association that represents companies and organisations involved in remote sensing. As a member, Planet joins a prestigious community of forward-thinking organisations dedicated to driving innovation, sharing knowledge, and promoting the benefits of remote sensing technologies to the widest possible audience.
UK based Chief Revenue Officer of Planet, Charlie Candy explains more about why his company decided to join BARSC; "Planet is delighted to join BARSC as their newest member. BARSC's representation of remote sensing companies and organisations with a presence in the UK is uniquely situated to support the critical role of earth observation. Through the UK Geospatial Strategy 2030, we hope to collectively unlock the power of satellite data to support businesses and the economy."
In reply, BARSC Chairman Alistair Maclenan said; "It is great news that a company as influential within this industry has understood the benefit of joining BARSC and has become our latest member organisation. BARSC is dedicated to expanding the awareness of the capabilities and benefits that earth observation companies can provide to a wide range of industries, all around the world.
Having members within our ranks such as Planet who have expertise in international earth observation data delivery, promotion and sales, will provide all of our members with a priceless network of contacts to expand their knowledge, experience and critically their businesses."