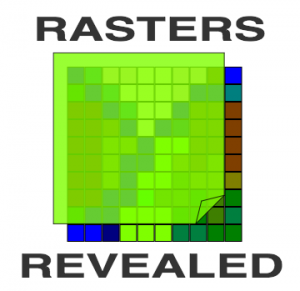 This is a one-day event, hosted by Alastair Graham of Geoger and focussed on all things to do with spatially gridded data.
To be held on Friday 15th January 2021, there are a host of different sessions planned including discussion panels, lightning talks and thematic sessions.
Registrations are now open at: https://rasters-revealed-2021-online.eventbrite.co.uk and registration is free.
All of the event details and updates are available by following the link to the Rasters Revealed website: https://rastersrevealed.net/.
Rasters Revealed covers more than just Earth observation, with speakers on topics such as  demographics, data visualisation, elevation, data storage, land cover and processing methods – although there is a strong link with remote sensing as this is so often the starting point for other datasets.
The event will be using a text-based social networking platform to allow attendees to interact with each other, the hosts and the speakers throughout the day, and there are special networking and career sessions planned – details are made available through the Eventbrite page when you register.
Alastair looks forward to welcoming you to Rasters Revealed Online 2021.