A city plagued by recurrent floods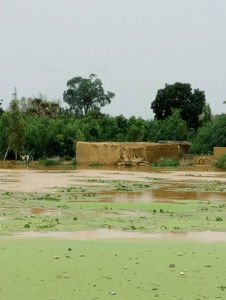 The Niger River is part of the daily life of the city of Niamey, capital of the Republic of Niger. Lined by fancy restaurants, luxurious gardens and rice fields that extend into the city centre, it provides transportation, food and recreation to the local population.
Unfortunately, almost every year in the rainy season, the capital is submerged by sudden floods; caused either by rising water levels in the Niger River or intense rain. These floods cause the collapse not only of houses built with dried clay, but also of modern houses built within the flow of runoff due to unplanned urbanisation.
In reaction to the 2012 floods, the Niger Government with the support of the World Bank launched the PGCR-DU (Projet de Gestion des Risques de Catastrophes et de Développement Urbain or Disaster Risk Management and Urban Development Project) to reduce the vulnerability of populations at risk of flooding.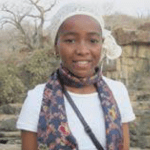 Read how Masters student in the Department of Geography of the Abdou Moumouni University of Niamey and key member of the OpenStreetMap community in Niger, Fatiman Alher is using a combination of open source geospatial data and remote sensing imagery collected from drones to model the flood risk in the capital and help to ensure that future intervention planning is more effective.