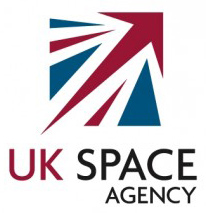 A new National Space Council, to be established later this year, will provide strategic leadership on space across government, coordinating all aspects of the UK's space strategy, investment and use of space through a new National Space Framework.
Science Minister Chris Skidmore said: "As we approach the 50th anniversary of the Apollo 11 moon landing, these announcements demonstrate the UK government's commitment to space."
"Satellite technology is crucial to our daily lives, for observing the Earth and gathering vital climate change data, and the space industry is growing rapidly with 42,000 jobs across the country. Establishing a National Space Council is a landmark occasion and will help put space at the heart of government policy.
The UK will remain a leading member of the European Space Agency and is also considering a national investment programme to forge new international partnerships, position the sector to access more than £70 billion of emerging commercial opportunities and foster crucial industrial capabilities."
The National Space Framework will consist of 3 priority areas:
Prosperity and Knowledge
Security and Protection
Global Influence